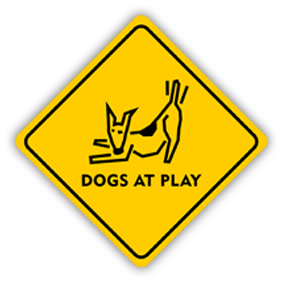 Day Care for Dogs?
Because dogs are pack animals, they posses an innate desire to socialize. Daycare provides the exercise and socialization that are critical to your dog's physical and mental well-being. What's more, you'll never feel guilty on those nights when work runs a little later than expected. Dogs at Play™ was conceived as a place where dogs of every shape, size and breed can come play and exercise in a clean, secure, and highly social environment. Our new expanded location offers four large, toy-filled rooms and two large secure outdoor areas that provide small and large dogs with hours of entertainment and plenty of room to run around.
While Dogs at Play™ was certainly made for fun, the health and safety of your dog is always paramount. Constant supervision by our staff of trained professionals insures that your dog is always safe and well cared for. Special features in the facility include innovative "bio sealed" epoxy floors, designed to provide traction and easy clean up, while preventing the growth of potentially harmful bacteria. Our new facility also has a custom designed dog wash.
Lollypop Farm Dog of the Week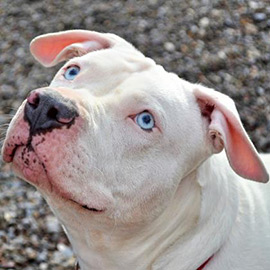 Name: Jubilee
ID#: 34518445
Jubilee is a 1 year old female Pit Bull Terrier mix who weighs 60 pounds. She loves to play (and play and play)! This girl need to be kept active both physically and mentally. She loves to go on long walks and can chase a ball for hours. She would benefit from group training classes for basic manners and impulse control. She'd probably like to be your one and only pup and to live in a home where any children are older. Come meet her at Lollypop Farm.